Thanks to our generous supporters, GSH raised over $30,000 at the 2018 Annual Golf Tournament and will be able to provide over 1,000 families with a fresh start toward stable housing. Your participation will transform the lives of families on the brink of homelessness, or keep a struggling neighbor in housing with our emergency assistance, or give a school child living in our housing an enriching academic experience.
Details on the 2019 Golf Outing will be available soon!
Thanks to our 2018 Golf Outing Sponsors!
Alderson Family Charitable Fund
David Levine and Daniela Gressani
Master Roofing & Siding, Inc.
Woodlawn Auto Center, Inc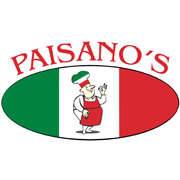 Paisano's - Lorton, VA