Children's Resources Program
We help ensure that children in our housing programs do not miss out on critical after-school and extracurricular enrichment activities simply because their families are on a tight budget. This long standing program provides our children with school supplies, access to summer camps, music lessons, and field trips. We even send children to local STEM (Science, Technology, Engineering and Math) programs to encourage their education in science and math.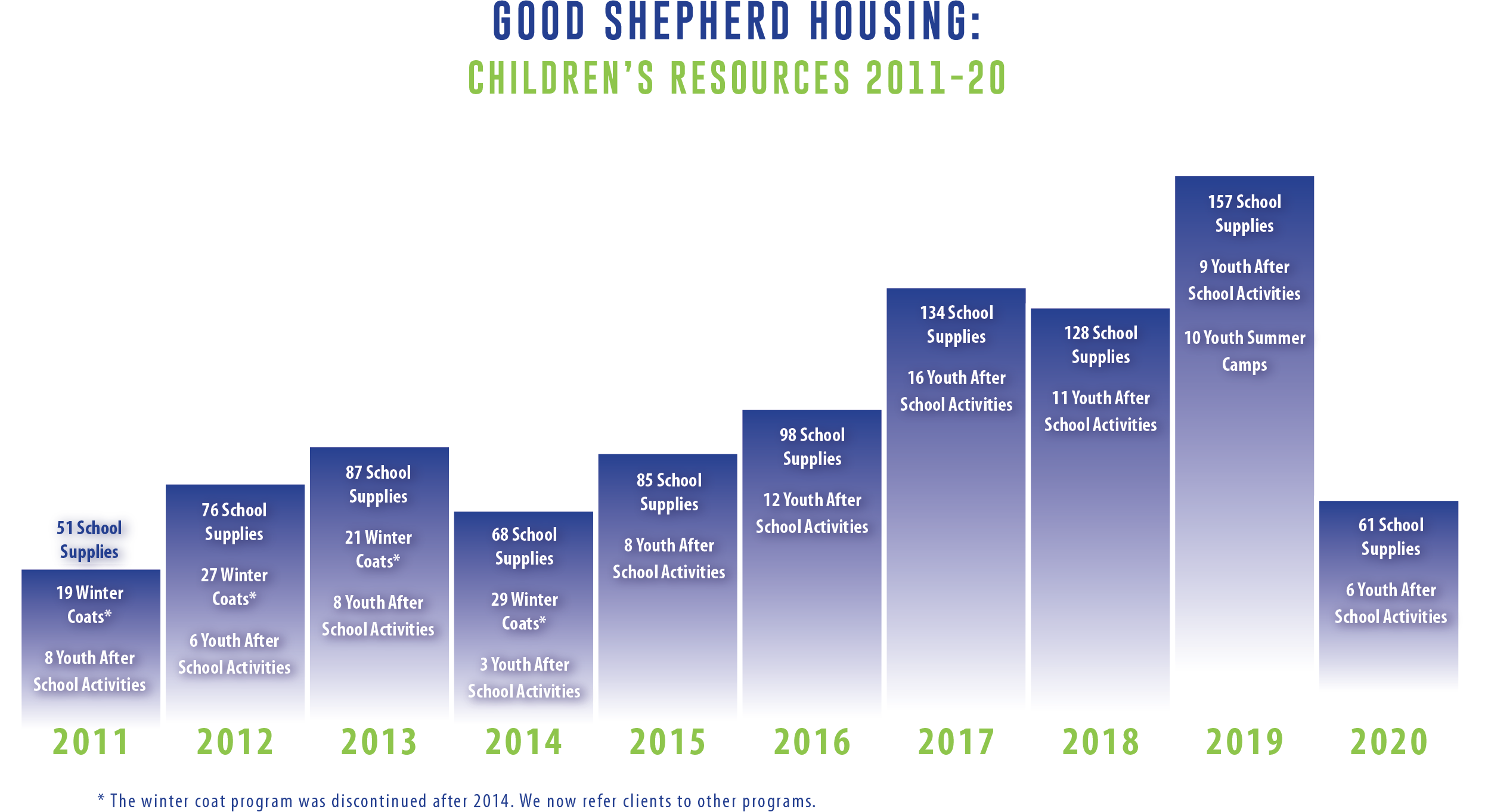 NEW Backpacks (no wheels) for all ages
Headphones (with straight 3.5 mm jack)
Pencils (sharpened and unsharpened)
24 ct crayons
8 ct markers (thin and thick)
12 ct markers
12 ct colored pencils
24 oz hand sanitizer pumps
package of Clorox wipes
24 ct colored pencils
red ball point pens
pencil bags/pouches
erasers
packages of 13 divider tabs
packages of 5 divider tabs
boxes of tissues
2" 3-ring binders
plastic/poly folders without brads
packed of colored dry erase markers
multiplication flash cards
glue sticks
baby wipes
boxes of quart Ziploc bags
boxes of gallon Ziploc bags
Please shop our Amazon wish list to have the order directly shipped to GSH OR purchase items at a local retail, and drop off new donations to Betsy at 8305 Richmond Hwy., Ste. 17B, located in the Mt. Zephyr Business Complex.