Children's Resources Program
We help ensure that children in our housing programs do not miss out on critical after-school and extracurricular enrichment activities simply because their families are on a tight budget. This long standing program provides our children with school supplies, access to summer camps, music lessons, and field trips. We even send children to local STEM (Science, Technology, Engineering and Math) programs to encourage their education in science and math.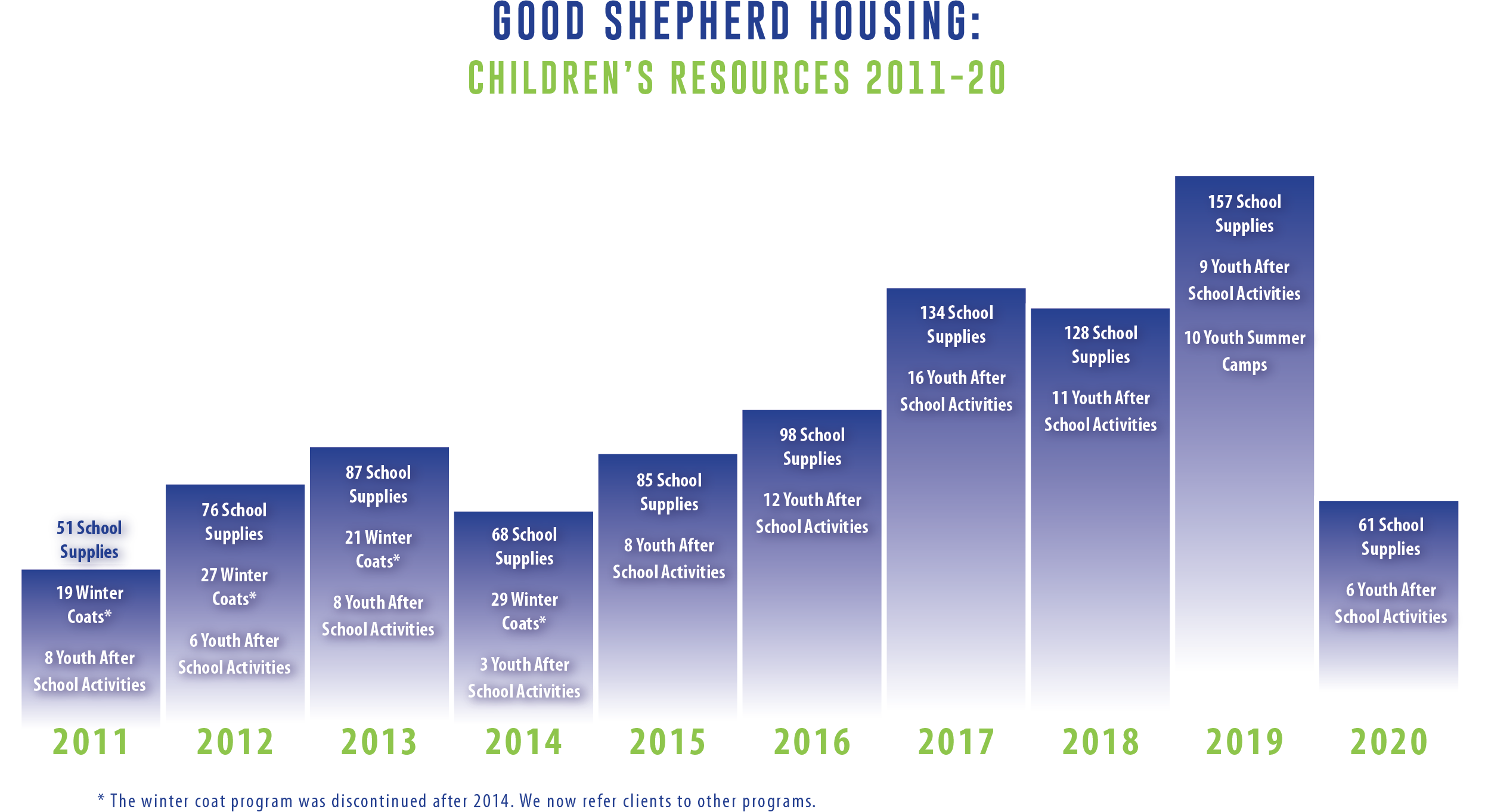 NEW Backpacks (no wheels or corporate logos)
Regular size kindergarten backpacks (large enough to fit pocket folders) *mini backpacks are adorable, but are too small
Dry Erase Markers (chisel tip)
Pencils (no mechanical)
Pencil sharpeners with covers
Glue sticks
3" X 3" Post It Notes
5 or 8 Subject Divider Tabs
12 count Crayola Colored Pencils
Marbleized Composition Notebooks
Loose leaf paper (college and wide ruled)
1, 3 and 5 subject notebooks
Pocket folders (with AND without brads)
Ink Pens - blue, black, red, and green
Zippered Pencil Pouches
Earbuds and Headsets (Dollar Tree carries)
Scientific Calculators
Combination locks
1 inch, 1-1/2 inch, 2-inch and 3-inch 3-ring binders
Crayola markers (thin or thick)
Please shop our Amazon wish list to have the order directly shipped to GSH OR purchase items at a local retail, and drop off new donations to Betsy at 8305 Richmond Hwy., Ste. 17B, located in the Mt. Zephyr Business Complex.