Giving Tuesday #GiveLocalTogether
Giving Tuesday is on December 1, 2020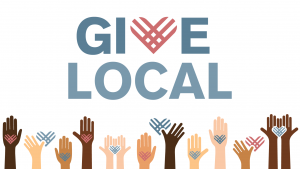 Good Shepherd Housing is dedicated to serving Fairfax County's "hidden homeless" – families who struggle to pay market rent rates and live one paycheck away from a crisis. During the coronavirus response, our clients need your help more than ever. Your support means more families can sleep better knowing that tomorrow they will still have safe and affordable housing, and their children will have a chance at a brighter future.
Through our affordable housing program, GSH charges rent that families can afford while leaving them enough money to pay for food, clothing, and childcare. Individualized case management and support services (financial education and coaching, budgeting support, credit skill-building, connections to job fairs and training) get clients on the path to self-sufficiency. Some are bravely weathering a medical crisis; others are focused on getting a better job; many are determined to give their children a better life. The Children's Resources program gives them that chance, providing kids of tenant families with access to summer camps, field trips, one-on-one academic tutoring, and more.
Despite the pandemic, we have continued to add to our affordable housing stock. This year, we were able to purchase four additional units! The monies we hope to raise this #GivingTuesday will go towards supporting the closing and renovation costs of new GSH units, and/or to funding our various programs, including our Apartments Budgeting Counseling (ABC), Emergency Services, Faithful Landlord, and Children's Resources programs.  
Please tell your friends and family members about the important work we do and ask them to join us in helping to make a difference!