Event Date: November 3, 2017
Event Time: 7pm to 11pm
Event Location: Westin Alexandria, 400 Courthouse Sq., Alexandria, VA 22314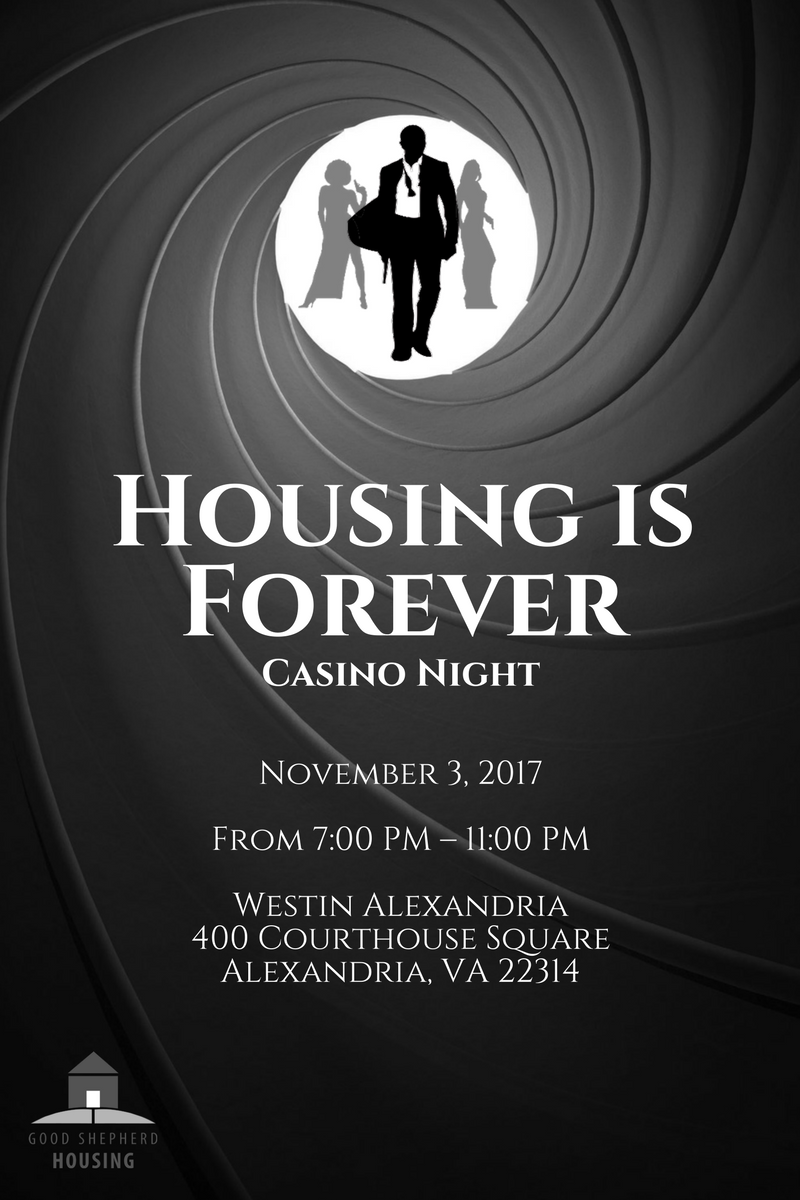 Calling all secret agents!
Break out your spy attire (cocktail attire and business attire will both suffice!) because your participation will transform the lives of families on the brink of homelessness, keep a struggling neighbor in housing, or give a school-age child living in our housing an enriching academic experience.
Your "passport" includes:
a night of casino gaming
heavy hors d'oeuvres
an open bar
complimentary valet parking
our signature silent auction
spy-themed entertainment (for those who don't like to game)
a chance to turn your funny money "winnings" into raffle tickets for a 7-night stay in Las Vegas for up to 4 guests
and an opportunity to donate to the cause!
All proceeds from this event will go to assist our various programs, including Apartments-Budget-Counseling (ABC), Housing as a Top Priority (HTP), Emergency Services and Children's Resources.
Tickets and sponsorships are available. Click here to register for the event.