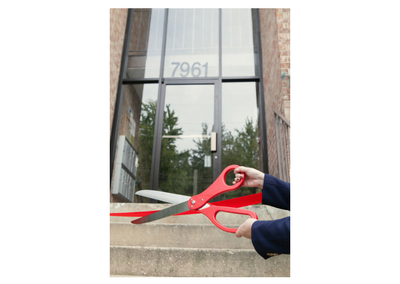 On September 29, 2017, Good Shepherd Housing and Family Services, Inc. (GSH) acquired its 60th unit. This particular unit in Colchester Towne is a one-bedroom apartment designated for a senior citizen (62 years or older) or an individual with a disability. Each acquisition expands the ability of GSH to offer permanent affordable housing in Fairfax County.
A special ribbon cutting ceremony commemorating the acquisition was held on October 5, 2017. Several state and county officials attended the ceremony, including:
Scott Surovell, Member, Virginia State Senate, 36th District
Paul Krizek, Member, Virginia House of Delegates, 44th District
Karen Corbett Sanders, Vice Chair, Fairfax County School Board, Representative of Mount Vernon District
Tom Fleetwood, Director, Department of Housing and Community Development, Fairfax County
Albert J. McAloon, Commissioner, Fairfax County Redevelopment and Housing Authority
Following the ribbon cutting, attendees met up and toasted the acquisition at The Pub by Wegmans. We look forward to celebrating our next milestone!