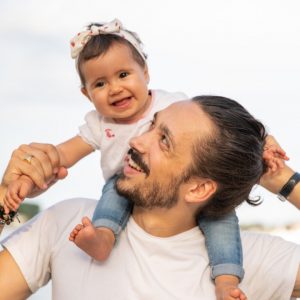 Michael, who works as a computer technician, recently came to GSH in search of housing for himself and his newborn daughter. Michael had unexpectedly found himself thrust into single parenthood and knew that he needed to find an affordable place for them to call home.
Michael struggled (as many of our residents do) to find a landlord who would accept his housing voucher. After exhausting many other options, Michael was referred to GSH. We were able to accept his voucher and place him in one of our apartments.
Now that they are stably housed, Michael and his daughter can establish their new routine as a family of two, and focus on important father-daughter bonding.