Programa de Asesoría Presupuestaria para la Vivienda
Apartments Budgeting Counseling (ABC) Program
Ayudamos a familias e individuos de bajos recursos al proporcionar viviendas asequibles y estables y asesoría personalizada que les ayudará a enfrentar las barreras estructurales que dificultan la provisión de viviendas a largo plazo, como historiales de crédito insuficiente, historiales de arrendamiento itinerante, posesión de poco o ningún ahorro e ingresos bajos.
Los alquileres de apartamentos estan cerca de Richmond Highway en Alexandria, VA (el Condado de Fairfax). Hay estos sitios: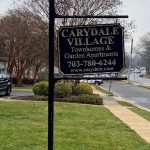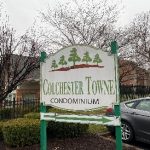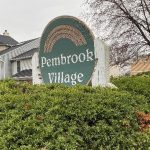 Solicitud
Si le interesa participar en nuestro Programa ABC, responda las preguntas a continuación y, si corresponde, complete la solicitud.
¿Está trabajando?
En caso afirmativ: ¿cumple con los requisitos de ingresos que se presentan a continuación?
1 habitación – Sueldo mínimo anual del núcleo familiar de $40,000
2 habitaciones – Sueldo mínimo anual del núcleo familiar de $50,000
3 habitaciones – Sueldo mínimo anual del núcleo familiar de $59,000
* El tamaño de la vivienda se basa en la cantidad de personas que vivirán en ella, según los estándares para la ocupación del Departamento de Vivienda y Desarrollo Urbano de los Estados Unidos (Department of Housing and Urban Development, HUD).
** El rango de la vivienda puede variar dependiendo de si la vivienda es propia o la fundación Good Shepherd Housing la arrienda. El rango también varía dependiendo de si los servicios están incluidos.
En caso negativ: debe tener un vale del Programa de Vales de Elección de Vivienda (Housing Choice Voucher) u otro tipo de vale de alquiler para cumplir con los requisitos de elegibilidad del programa. Continúe completando el formulario a continuación si cumple con los requisitos de ingresos mencionados anteriormente o si tiene un vale para la provisión de vivienda o arrendamiento, o ambos.
Todas las propiedades se ubican dentro del condado de Fairfax en el área de Alexandria, Virginia.
Si no cumple con los requisitos del programa, comuníquese con la oficina de Planificación de Servicios Coordinados del condado de Fairfax al (703) 222-0880 para obtener más información y ser remitido a otros servicios públicos y privados disponibles para los residentes del condado de Fairfax.
La aplicación está cerrado por este momento. Por favor visite más tarde.