Good Shepherd Housing Elects Four New Members to Its Board of Directors
Good Shepherd Housing, a 45-year-old non-profit affordable housing developer and provider located along Richmond Highway, proudly announces the election of four new members to its Board of Directors.
"Good Shepherd Housing has long been an established force to reduce homelessness in our community," said Board Chair Alexis Feeney Tallman. "We are excited to welcome these four new board members who bring added depth of experience in affordable housing development, government relations and advocacy."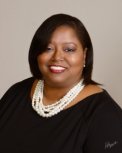 LaShaunda Ford, Senior Technology Account Manager, Dell Technologies
LaShaunda Ford is a Senior Technology Services Manager for Dell Technologies, a licensed REALTOR and the owner of Edible Bliss – A Southern Cake Bakery which grew out of her love for desserts and entertaining. Her technical career began after she received her Bachelor of Science in Computer Science and Math from Prairie View A&M University in 1997 and subsequently obtained her Master in Business Administration from Meredith College in 2004.
Ms. Ford is also an active member of Delta Sigma Theta Sorority, Inc., Junior League of Northern Virginia, Women in Technology – Girls in Technology Program, National Society of Black Engineers, and National Black MBA Association, Society of Women Engineers, as well as, an active member of Alfred Street Baptist Church in Alexandria. She continues to serve in leadership roles in many of these organizations as well as volunteering her time to civic and political causes.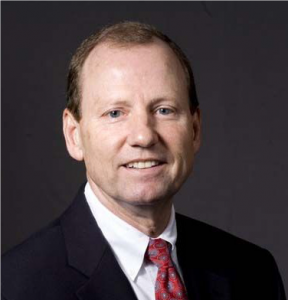 Peter G. Gartlan, President, Donohoe Development Company
Pete Gartlan is President of Donohoe Development Company, as well as Vice President of The Donohoe Companies, Inc. His responsibilities include the direction of the day-to-day operations of the Development Division. Pete began his career with The Donohoe Companies in 1981 as an estimator for Donohoe Construction, working on a wide range of projects including residential, commercial, hospitality, institutional and Metro facilities. Prior to his current role, Mr. Gartlan was President of Donohoe Construction Company. He has built or developed thousands of apartments, condominiums and hotel units, plus millions of square feet of commercial and institutional projects. Through this work, he has developed a keen understanding of all aspects of real estate development and building fields.
Mr. Gartlan holds a Bachelor of Science in Building Construction from the Virginia Tech College of Architecture and a Master of Business Administration from the Virginia Tech Pamplin College of Business. He is a former Board and Executive Council Member of the DC Building Industry Association; an Advisory Board Member for the DC Coalition for the Homeless; an Advisory Board Member for the Alexandria-based Child & Family Network Centers; and a member of the Urban Land Institute.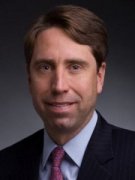 Stephen Hartell, Head of Congressional Affairs, U.S. Public Policy, Amazon
Steve Hartell is a Director of Public Policy at Amazon and leads the Congressional Affairs team in Washington, D.C. Additionally, Mr. Hartell leads Amazon's public policy engagement on a number of corporate policy priorities including intellectual property, workforce, and corporate taxation. Before joining Amazon, he worked in similar positions at Cisco Systems, Inc. and EMC Corporation. Prior to joining the private sector, Mr. Hartell worked for Senator Ernest F. Hollings (D-SC) and the Senate Committee on Commerce, Science, and Transportation. He continues in service to Senator Hollings through his Board seat on the Hollings Center for International Dialogue, a non-profit, non-governmental organization dedicated to fostering dialogue between the United States and countries with predominantly Muslim populations in the Middle East, North Africa, South Asia, Eurasia and Europe.
Mr. Hartell is married and has three daughters. They reside in Alexandria, Va. where Mr. Hartell is active in the community. He recently served as the President of the Board of New Hope Housing, an organization that provides shelter and transitional housing to homeless individuals and families in Northern Virginia. He is currently on the Board of the Alexandria Soccer Association. Mr. Hartell received his B.A. from the University of South Carolina and his M.A. from The George Washington University.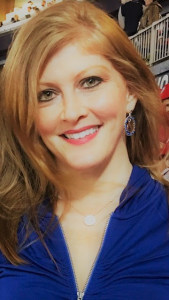 Lisa Sales, Consultant, Booz Allen Hamilton
Lisa Sales is the Chairman of the Fairfax County Commission for Women (CFW) and serves as the Mount Vernon District Commissioner. Ms. Sales also sits on the Fairfax County Domestic Violence Prevention, Policy and Coordinating Council (DVPPCC), chaired by Supervisor John Cook. She has been active with the Northern Virginia Regional Commission and is a Task Force Member of Supervisor Storck's Moving On Safe Haven Project. In March 2019, Ms. Sales was part of the team acknowledged for bringing a new domestic violence shelter to the Route 1 corridor. Recognizing there is a link between the lack of equality for women and the sexual violence perpetrated against them propelled her into the VAratifyERA campaign, coordinating efforts in the Northern Virginia region for its ratification.
Ms. Sales is a consultant at Booz Allen Hamilton, advising federal government clients such as the Department of Defense on matters of policy, strategic communications, project and change management. She has a Bachelor of Arts degree from the University of California at Los Angeles (UCLA), and a Master of Public Policy and Administration from Columbia University's School of International and Public Affairs.
The new members join the GSH Board of Directors which includes:
Chair: Alexis Feeney Tallman, Director of Strategy and Planning, Anthem, Inc.
Vice Chair: Willie Tate, Vice President – Relationship Manager, TD Wealth
Treasurer: Michael E. Bennett, Chief Financial Officer – Ourisman Automotive Group
Secretary: Joyce Zoldak, Retired, Associate General Counsel, Office of General Counsel, Federal Bureau of Prisons
Dick Alderson, Retired, Director Strategic Programs — EMC Federal
Kelly M. Atkinson, AICP, Senior Staff Coordinator, Fairfax County Department of Planning and Zoning
Les Baer, Retired business executive and current Fairfax County Public Schools teacher
Emily Ford Cooksey, Former governmental and political staff member with the White House, Department of Treasury and multiple political organizations
Betty Del Toro, Chief Financial Officer at SBG Technology Solutions
Gary Hall, Partner, PRASAM LLC Consultant
Sanjiv Mahan, Managing Director, SmartPitch Ventures
Sara Mariska, Attorney at Walsh, Colucci, Lubeley & Walsh, P.C
Erica C. McCants, Business Development Manager, UPS
Kelly Sewell Nagel, Vice President of Development, Aimco
Christopher Reddick, CPA, Vice President and Director of Mortgage Sales, The National Capital Bank
About Good Shepherd Housing and Family Services
Since 1974, GSH has been reducing homelessness and enabling self-sufficiency by providing permanent affordable housing, emergency financial services, budget counseling and case management to working families in Fairfax County. Earning numerous accolades for their work, GSH received the 2013 Washington Post Award for Excellence in Nonprofit Management, and was named one of the best nonprofits by the 2018-2019 Greater Washington Catalogue for Philanthropy.