Housing as Top Priority (HTP) Program
GSH offers low-income, working-class families and individuals a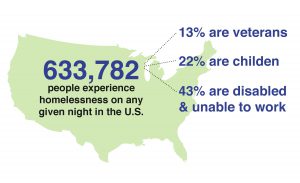 connection to affordable rental housing in the community, along with guidance, support, and limited financial assistance to families facing homelessness. The primary goal is housing stability for homeless or at-risk individuals and families.
Participants work with a Housing Services Coordinator to address housing barriers, such as insufficient income, financial/budgeting problems, mental or physical health, criminal background, past rental history, low credit scores, domestic violence or substance abuse.
Contact 703-768-9404 for assistance.