Giving Tuesday is November 28th

The biggest single fundraising day is coming up next week and we need your help. Our success on November 28th will help determine how many households we can help with our wrap around programs, including our children's resources program which provide funding for after-school programs, extracurricular activities and even textbooks.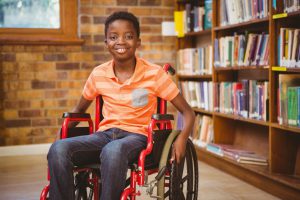 Without your support, the Jansen Family would be homeless today. A two-parent household, the family has two children with special needs. Until they came to Good Shepherd Housing, the parents struggled to hold down multiple jobs and make sure their children could get to the medical appointments they require on a regular basis.
Today, things are brighter. Because your support meant they could be in housing that was affordable and not more than 30% of their income, the father is now stable at work, no longer missing shifts, and he has even been promoted. The mother is now able to stay home and provide the care for the children they need to be healthy and successful in the long term.
Giving Tuesday is the most popular online fundraising day of the year because it encourages people to remember charitable giving.Together, donations small and large, mean thousands of dollars in support for our neighbors in need.
Our goal is to raise $15,000.
Will you help us reach our goal? Your support means more families can sleep better knowing that tomorrow they will still have safe and affordable housing and their children will have a chance at a brighter future.