Alexis Tallman completes Marine Corps Marathon for GSH!
On Sunday, October 30, our board member Alexis Feeney-Tallman, participated in the 41st annual Marine Corps Marathon.  Alexis ran the scenic 26.2 mile marathon in support of Good Shepherd Housing & Family Services (GSH), and we are grateful for her effort in helping to reduce homelessness in our community.
The race, which takes place in the nation's capital, begins between the Pentagon and Arlington National Cemetery, concluding at the Marine Corps War Memorial. The race was Alexis' first marathon!
We would also like to thank those who supported Alexis in her run for GSH. Together, Alexis and her supporters raised $1,720 to benefit GSH! Our special thanks go to Lindsay Barnette, Emily Cooksey, Dustin Davis, Cheryl Ellsworth and Thomas Pardini, Michael Feeney, Dianne Feeney, Dorothy Feeney, Shileen Feeney Vienneau, Gary Hall, Megan Howard, Kathy Howe, Bryan Krizek, Paula Lettice, David Levine, Brian Mitchell, Tofie Owen Jr., Joe Reef, Christine Reynolds, Rose Tallman, and Hayden Temin.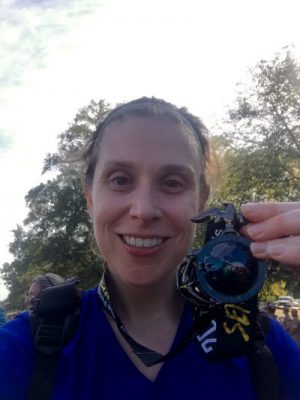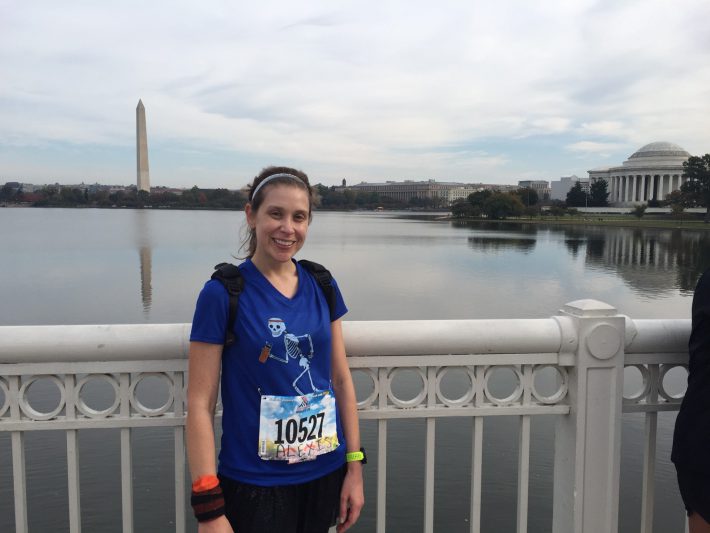 We are counting the days until we get that Lincoln Memorial photo-op!!
Yeah for you, Alexis, and GSH sounds like a wonderful way to embrace families that need a little help.
So very proud of you. Best of luck!  We love you!.
Good luck and thanks for doing this
So those days at Reynolds World have borne fruit!  Good on ya!
Go, Lexi!  Will be cheering for you at every mile.  I can't wait for your finish line photo.
Good Luck to you and Charlotte!
Good luck with the race! Can't wait to receive my commemorative Lincoln Memorial photo 🙂
Alexis, we are so proud of you for taking on the marathon and using your run to support GSH!
Go you!