White House Targets Affordability Crisis
Several weeks ago, the White House released a
housing development toolkit
and it received quite a bit of attention. The report tackles a critical issue not only facing our clients but working households across the country: simply too many cities today are unaffordable to live in for many working households.
To refresh readers, this
Slate article
published these two charts that illustrate the affordability issue as it has changed over time, as well as construction costs.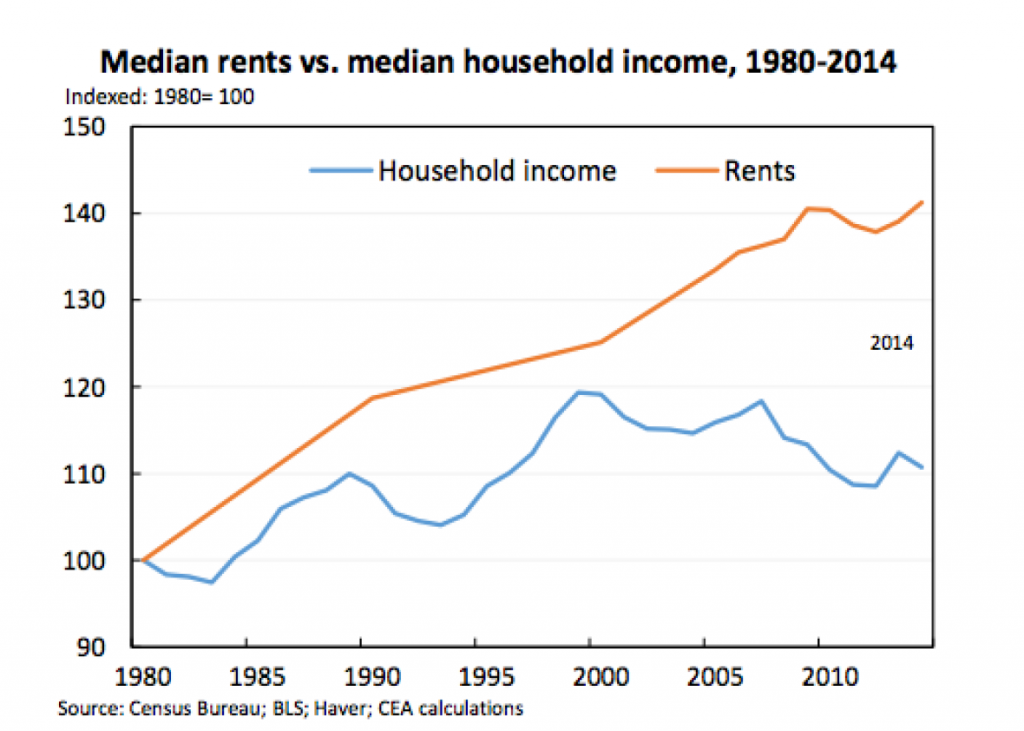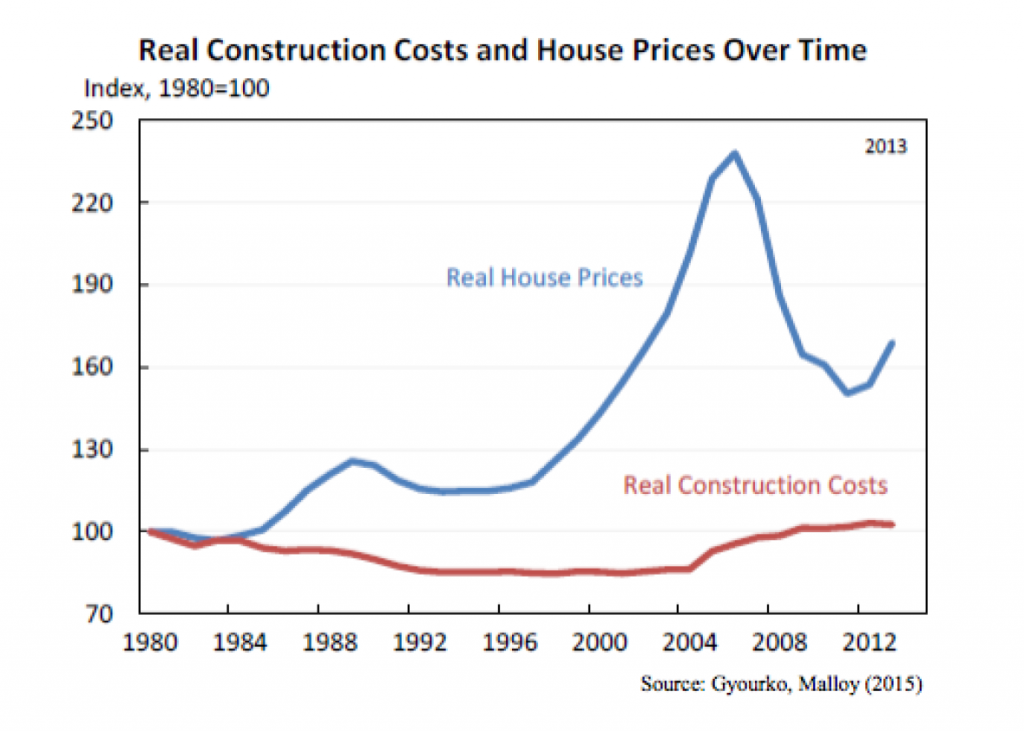 Slate reports that prior to 1980, poorer individuals would move to richer areas in the country (say Mississippi to New York) in search of better opportunity.  But since 1980, that migration has dropped off significantly. Slate blames this on "both well-intentioned environmental protections and permitting processes, but also, in the White House's words, 'laws plainly designed to exclude multifamily or affordable housing.'"
These local barriers to increased density have made it impossible for the workforce–that is critical for a thriving economy–to live anywhere near to where they work, and Slate goes so far as to label two-hour commutes as "inhumane". In fact, the White House report argues these barriers could be stifling 10 percent of GDP growth.
Slate reports the White House's policy prescriptions include:
Establish as-of-right development (in other words, a project is a go once you've met the zoning requirements, and doesn't need to go through other types of review).
Tax vacant land, or acquire it and put it into use, through land banking or otherwise.
Shorten permitting. San Diego's "Expedite Program" allows affordable, in-fill, or sustainable projects to be reviewed in just five days. Austin's S.M.A.R.T. Housing Program has helped speed the creation of 4,900 units of affordable housing since 2000.
End off-street parking requirements that subsidize driving and pass car costs onto renters and buyers, whether they like it or not.
Enact high-density and multifamily zoning; include bonuses for density; adopt inclusionary zoning.
Tax incentives and abatements for affordable or transit-oriented development.
Allowing accessory dwelling units.
Stockton Williams, executive director of ULI Terwilliger Center for Housing, said, "Affordability is increasingly understood to be a problem that affects people beyond those in the lowest income bracket." This is something we understand all too well here at GSH, as we increasingly see educators, health care workers and government employees coming to us for assistance as they get priced out of the market.