by David Levine, President/CEO
This week we won two funding awards.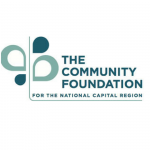 The first award is a $40,000 grant from the Community Foundation of the National Capital Region through its newly established Children, Youth and Families Fund.  Competing against 270 regional nonprofits, GSH was one of 46 regional nonprofits to be selected for an award.  The  Community Foundation award will go to general support for our housing and housing services.

The second award is $7,500 award from Wells Fargo Bank.  Our partnership with Wells Fargo is strengthening and I am grateful for its support, which we have succeeded in winning consistently over the last couple of years.
All in all, a good week for GSH on the awards front.