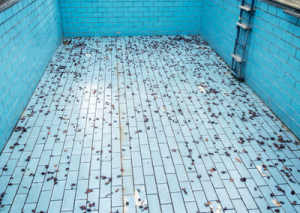 by Candice Bennett, Director of Development
While many communities have rebounded from the foreclosure epidemic that occurred during the housing crisis, quite a few older condominium communities are continuing to struggle.
Bill Turque comments in this recent Washington Post article:
Even as posh condos rise in trendy neighborhoods around the nation's capital, many older complexes are mired in a recession that never ended. A cycle of aging infrastructure, limited resources and foreclosure is putting these communities in a deep financial hole, threatening what traditionally has been an affordable path to homeownership for the working class.
He reports that condo associations have significantly increased their monthly association fees to try and manage the long-over due maintenance. Unfortunately, cash-strapped owners are having difficulties paying these increased costs and it becomes less appealing for potential new owners. To make matters more challenging, other external forces, including the tightening of lending rules, have led to many developments challenged with high vacancy rates that also mean a reduction of fee income.
GSH has seen this in several condominium developments in our area. We believe that these struggling developments represent an opportunity for non-profit organizations like ours to step in, acquire redevelopment rights and provide long-needed quality property management. They represent an opportunity to hold off gentrification in many communities and preserve affordable housing for working families and others who need it.