Delegate Charniele Herring to be Keynote Speaker at Good Shepherd Housing Transformations Breakfast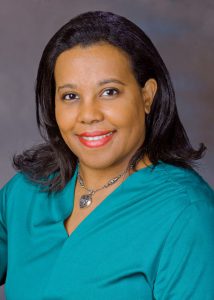 FOR IMMEDIATE RELEASE
September 5, 2016
Media Contact: Candice Bennett, (703) 768-9404
Delegate Charniele Herring to be Keynote Speaker at Good Shepherd Housing Transformations Breakfast
Virginia House of Delegates 46th District representative Charniele Herring will provide the keynote address at the first annual Good Shepherd Housing and Family Services (GSH) Transformations Breakfast on Thursday, September 15, 2016. The Transformations Breakfast is a community event that unites local business leaders, public servants, and community members together in furthering the mission of GSH in combating homelessness and improving the lives of people in need.
Elected to the General Assembly in January 2009, Delegate Herring is the first African American woman from Northern Virginia elected to the Virginia legislature. Since her election, Delegate Herring has made a significant impact on the Commonwealth, having served on the Joint Subcommittee Studying Strategies and Models for Substance Abuse Prevention and Treatment, the Virginia State Crime Commission, and the Taskforce on Heroin and Prescription Drugs. She currently serves on the Courts of Justice and the Counties, Cities, and Towns Committees. She founded the Virginia Reproductive Health Caucus to further education on women's health care in the legislature. Delegate Herring has a rich history of community involvement, particularly as it relates to issues concerning education, healthcare, and housing.
"We are honored to have Delegate Herring speak at our breakfast," said President and CEO of GSH, David Levine. "When she was getting out of college and serving as a VISTA volunteer, Delegate Herring worked for Good Shepherd Housing in our development department. She has always been a strong advocate in Richmond for housing issues and our community."
The Transformations Breakfast will feature a one-hour networking and breakfast event prior to the program, during which local business leaders, public servants, and community members can connect and discuss issues concerning homelessness that impact the entire community. The program will also include the personal reflections of several current clients of GSH.
Good Shepherd Housing and Family Services
An independent 501(c)(3) non-profit organization, GSH has been reducing homelessness and enabling self-sufficiency by providing permanent affordable housing, emergency financial services, budget counseling and case management to working-class families in Fairfax County for over 40 years. With a $2.5 million annual budget, GSH oversees more than 80 housing units and helps more than 1,000 families and individuals in need.
For more information, please visit www.goodhousing.org.
To learn more about the Transformations Breakfast and RSVP, please visit https://goodhousing.org/gsh-giving-breakfast/.