Thanks to an Affordable Housing Partner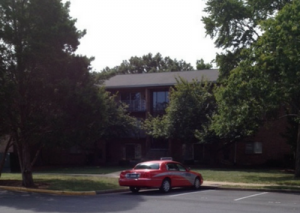 by Lesley Hatch, Vice President and COO
Good Shepherd Housing is grateful to Rick Edson and Charles Wilson, the owners of Creekside Village Apartments on Janna Lee Avenue, for leasing GSH three units in Colchester Townes at an affordable price. Like GSH, their corporation owns about 18 units in Colchester Townes. Two-bedroom apartments in that complex generally rent for about $1400/month, but our leases are for $1200/month. The units are up-to-date and well maintained, and the office staff at Creekside has been extremely helpful in the leasing process.
As market rents have increased over the past couple of years, the "leased" portion of our housing program has been challenged. The rents in market rate complexes are becoming too expensive for our clients who may be at or slightly above 50% of the area median income. We have had to drop a few of the leased units because we could not use them.
These new units will provide a rent that is affordable, and because they are leased units, GSH will have more flexibility regarding who qualifies to be a tenant..
Rick and Charles are also working with us to improve the Colchester Townes community. We have met to discuss issues and potential solutions. We have also met jointly with Fairfax County and the property manager of Colchester Townes to discuss immediate and long-term needs for the community.
We appreciate the three, new, affordable leased units, and we appreciate having a dedicated affordable housing partner on the Richmond Highway Corridor