Homeless Students in Plain Sight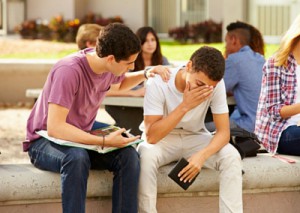 by David Levine, President/CEO
A report on the condition of homeless students nationwide was distributed to housing and homeless services providers this week. Called "Hidden in Plain Sight," the report measures the real impact on students' academic performance resulting from their homelessness.
Among others, one statistic stood out — the lower graduation rates of homeless students compared to other low- and middle-income students.  In the five states reporting on these rates, the gap in graduation rates could be as much as 20 percent. Three of the five states reported graduation rates below 50 percent for homeless students.
This is worth the read.  It is a telling and informative report on what homelessness means to school-aged children.