by David Levine, President/CEO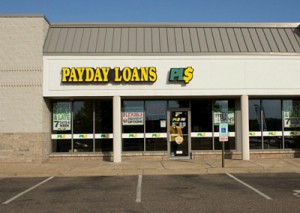 Too many applicants for assistance come to us with very high debt burdens.
With their relatively low incomes, they have turned to borrowing money to meet hospital or car repair expenses.  Too often they even use borrowed money for food or gas. Here's the problem: Once they are immersed in debt, they lose their ability to afford stable housing.
This Washington Post article highlights some of the new proposed federal rules on payday lenders.  So, for example, one of the new rules would limit the number of payday loans that can be taken out in succession.
The article reports that nearly half of the payday loan borrowers take out four or more loans in succession. Once having secured their first loan, the borrower will need to borrow more to keep up with interest payments.  By design, too, the borrowers cannot afford the loans. (The average interest cost of these loans is of 320 percent).
So, as a result, these loans become the proverbial slippery slope.  Debt burdens from these loans keep the borrowers out of housing. We see the consequences of these loans on the lives of too many people— every single work day.