by David Levine, President/CEO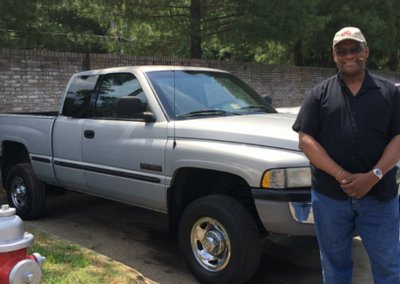 I mentioned in a previous weekly update that one our residents had been able to procure a car from the Car Ministry.  Our community case manager Jessica had found the Car Ministry for him.  It was the first time that we had tapped this resource on behalf of one of our clients.
This week he came by our office and showed us the car.  But rather, this was no car but a bona fide truck.  It was a 1999 Dodge Ram Diesel.
When he pulled out of the parking lot, the truck made the noise of an eighteen-wheeler. That's fine by our client.
Many thanks to Jessica for making his truck a reality!