GSH Partners with The Car Ministry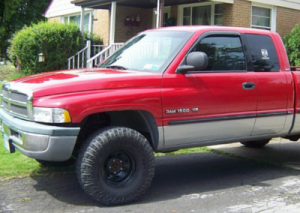 by David Levine, President/CEO
When one of our long-standing residents was in need of a car for work, our case managers turned to a new partner for GSH, The Car Ministry.
Located in Falls Church since 1984, the faith-based Car Ministry was one of the first car donation charities in the area.  They facilitate donations of used cars to low-income households, where they donate 50 to 150 cars every year. They also ensure that all the donated cars are inspected and are in top-notch condition.
The outreach by our case managers was a success.  Just yesterday, our client reported to us that he will be taking possession of a 1999 Dodge 4×4 Diesel Pickup truck, pictured.
While the donated truck has 300K miles on it already, our resident is very pleased because these Dodge Diesel trucks can go up to 1 million miles!