by David Levine, President/CEO
Yesterday we closed on two new housing units, bringing the total number of our owned housing units to fifty-two.  We have reached a high watermark in our owned housing portfolio.
When we look for housing units, we are just like any other buyer in the market.  Something about these two units just caught our attention.  They were not rundown and they did not need extensive work for the move-in of one of our families.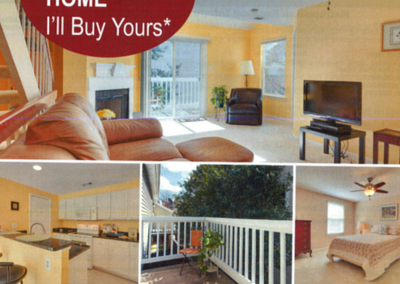 For one of the two units, you can see from the listing photos that this is a great looking unit.   It will need little, if any, work.  A former practicing attorney, the seller of this unit is retiring to North Carolina.  Having worked at a local human services provider, she knows our client population and was particularly delighted to be furthering our affordable housing mission with her condo unit.
Best of all, she decided to donate a large share of her furniture (not including the TV in the photo).  But you can see what an inviting and secure home this will become for one of our families.
By the number of households that typically transition to success in our housing, we might reckon on fifteen families residing in this housing unit over the next thirty years. Our affordable housing generates that kind of impact.  It will transform lives of these families, including potentially the lives of dozens of children.