Goodbye to Transitional Housing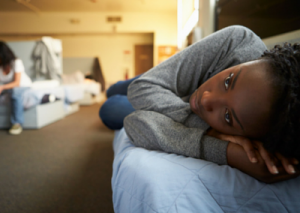 by David Levine, President/CEO
Last week, HUD awarded $355 million in funding to shelter and homeless services program. (Because of the funding's emphasis on shelters and shelter operations, GSH does not compete for this funding.)
On the website of the National Alliance to End Homelessness, you can read more about HUD's action here.
Through a very conspicuous and impactful action, HUD did not award transitional housing programs with any of the funding.  Its action was felt nationwide.
By way of  background, transition housing programs are ones that provide wrap-around and housing support to struggling families for up to two years. Depending on the transitional housing program, residents can be swaddled and cushioned from many financial ups and downs; or, alternatively, they are given only the support and benefit of affordable housing.
This past Monday, I listened as Dean Klein, the head of the County's Office to Prevent and End Homelessness, noted the results of the HUD funding cuts to transitional housing programs.  In short, Dean reported that all the County's HUD-funded transitional housing programs will have to be shutdown by the end of May.
In other words, transitional housing has been terminated as a housing option in the County and elsewhere. I know that one decades-old transitional housing program has as many as 24 households residing in its housing in the community.
So where do the residents go?
The answer is that all the details still need to be worked out. But the cuts will clearly disrupt lives and families.