Fewer Homeless, But More Unstably Housed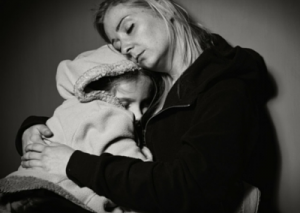 by David Levine, President/CEO
More attention is now being paid to the legions of people who are not bonafide homeless but are, instead, living doubled up or without secure housing. We often speak about these people as the "hidden homeless."
They are not residing in shelters or panhandling on the streets.  They work, ride our buses, attend our local schools, and live seemingly secure lives —except they're not secure because they are unstably housed.
In her Huffington Post article, Nan Roman, the head of the National Alliance to End Homelessness, gives greater definition to the numbers of unstably housed.  According to her, some 7 million people are doubled up with families and friends, a number that is 52 percent greater than in 2007 (the year before the Great Recession).
And what caused the increase?  According to Nan Roman,  "Housing is becoming less and less affordable for low income people. In 2014, 6.6 million poor renter households spent more than half of their income for housing; an increase of 28 percent over 2007."
The lack of affordable housing may be one reason.
But in an environment where homeless statistics are improving — recall that in Fairfax County alone there are 42 percent fewer homeless than a decade ago —the number of households struggling with their housing still increases.  But it truly seems as though the distinction between the unstably housed and truly homeless is not that wide.
Maybe it is a distinction without a difference.