The Risks of Homelessness Increase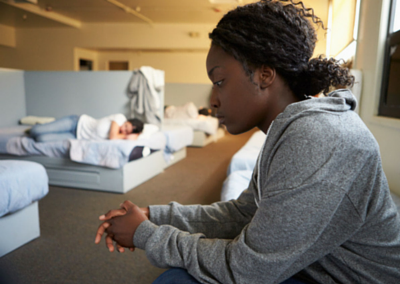 by David Levine, President and CEO
Along the same lines as the Post article, Nan Roman, the head of the National Alliance to End Homelessness (NAEH), wrote a compelling article in the Huffington Post on the fears and risk of homelessness.
Echoing the Washington Post article, Ms. Roman noted that 52 percent more people (or 7 million in total) are living doubled up with family or friends nationwide than in 2007.  Another 6.6 million poor renters are spending more than half their income on rent.
At the same time, the number of homeless individuals and families has fallen in the last decade.  (In Fairfax County, the number of homeless persons has fallen 42 percent since 2008).  Rapid re-housing and permanent supportive housing programs (i.e., affordable housing with attached support services) have emptied the shelters.
Still, while the shelters are emptying out, and even vacancies in the shelters are reported (as in Fairfax County), many households are living precariously in housing in the community.  They struggle to afford their housing; and, with every rent hike, they step closer to eviction.
At GSH, we evaluate all our potential renters.  We want to be sure that they will not be rent burdened in our housing.  Once living in our rental housing, we provide them the case management services to support them in our housing.
Otherwise, like so many in the country, they will remain unstably housed.  Too many low-income households are already living on the knife's edge.